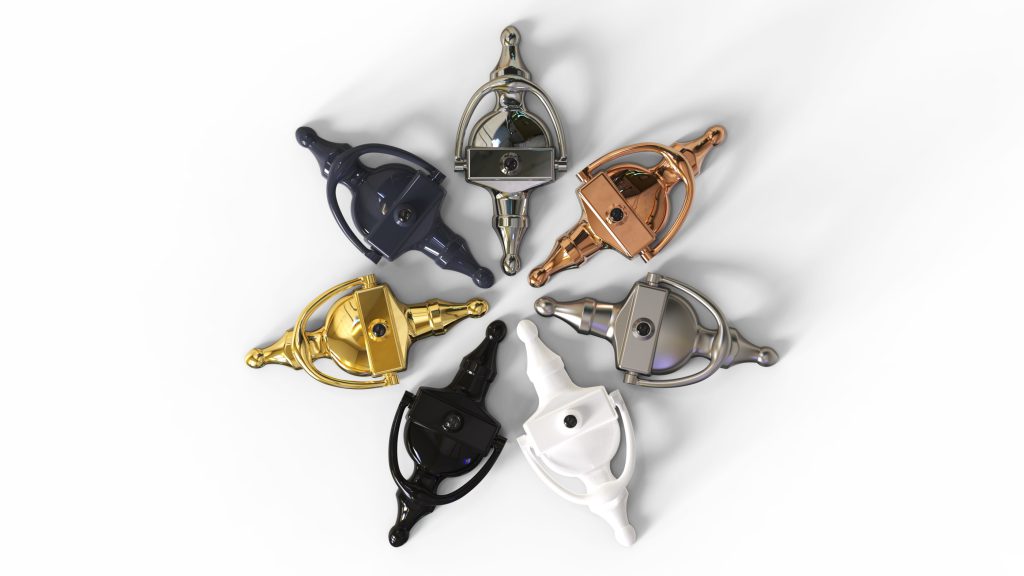 Brisant Secure has expanded its Sweet furniture range to include a Classic Door Knocker, providing homeowners and trade professionals with a traditional option that complements the contemporary design of the Sweet range.
The Sweet range was introduced as a cutting-edge design with contemporary aesthetics. The introduction of the Classic Door Knocker means that doors with a traditional design can now benefit from the performance, durability and unique guarantee of Sweet door furniture.
This new addition carries all the exceptional benefits synonymous with the Sweet range. It features an incredible 8000-hour tested coating, surpassing industry standards by over 30 times, compared to the flagship EN 1906:2012 corrosion standard, which typically requires only 240 hours of testing. Moreover, Brisant Secure stands behind the quality of its product with a remarkable 20-year direct-to-homeowner guarantee. The Classic Knocker is available in all six colors offered within the Sweet range, including the popular Rose Gold.
"We understand that our customers have diverse preferences when it comes to door furniture, and we are committed to meeting their needs," said Nick Dutton, CEO at Brisant Secure. "The addition of the Classic Knocker to our Sweet range gives homeowners and trade professionals that traditional option. We believe this new offering will add a touch of elegance to any entrance while maintaining the quality and reliability that Brisant Secure is known for."