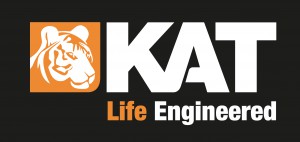 KAT is fitting all doors with Ultion as standard from May 2016. The UK's specialist door & window manufacturer will be selling real-life security with Brisant Secure's high security cylinder door lock Ultion in all its PVC, Aluminium and Schuco Aluminium doors.
KAT standardised on Ultion for all its PVC sliding patio doors in January 2016. Now it's committing to giving its customers real-life security in the rest of its patio, French, bi-fold and aluminium front doors.
KAT Commercial Director Chris Powell says: "We've been fitting Ultion to our PVC Patio Doors for a few months, which has been well received. KAT believes that when manufacturing doors, security is paramount and not to be considered as an option. So we've made the decision to fit Ultion on all KAT doors from May 2016, as standard.
"Ultion's videos are an eye opener," Chris adds. "We link to them on our website and on social media. When people see Ultion's security, they understand why we fit Ultion as standard. And the £1,000 guarantee helps too – it's good to see Brisant is so confident in its product."
Ultion's break-in video shows a standard cylinder door lock being snapped and a burglar entering a home in 9 seconds. Ultion keeps the bad guys out. Watch the videos at www.ultion-lock.co.uk. Now Brisant is putting its money where its mouth is with Ultion's free 10 year £1,000 guarantee against burglary by lock snapping. All homeowners need to do is register their Ultion online for free.
Brisant CEO Steve Stewart says: "The videos are a powerful sales aid. People might not believe it when you tell them, but when they see it for themselves it's an easy sell. KAT sells quality products with real-life security, which makes sense because it doesn't matter how good your door is if you have an unsecure cylinder – a burglar can get in in seconds."
For more information about KAT visit www.katuk.co.uk or call 01625 439 666.