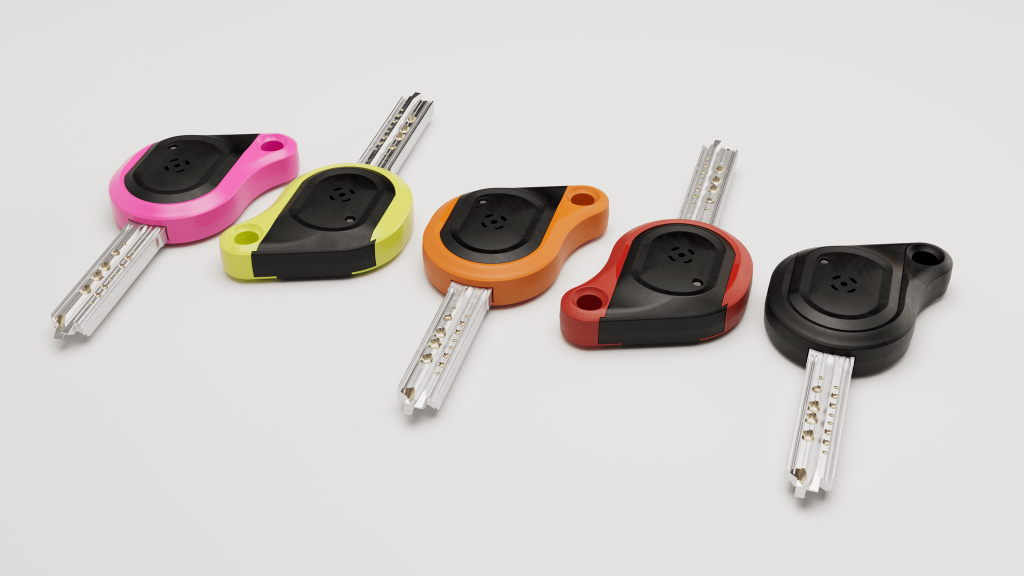 Find your keys in the first place you look instead of the last
Leading UK security brand, Ultion, has unveiled a door key that uses the Apple Find My network to help locate an Ultion key when lost.
KeyTag can sit inside any Ultion key and benefits from all the features Find My has to offer, including notifying users' iPhone, iPad, and Mac if the key has been left behind, or playing a sound to locate it when nearby.
With Find My pre-installed on iPhone, iPad, and Mac, or using the Find Items app on Apple Watch, it's easy to keep track of your keys, andreduces the frustration of hunting for lost keys.
KeyTag technology is baked into the door key with a discreet and slimline design that's just 11mm thick, and comes in five different colours, two of which glow in the dark, and houses an easy-to-replace 2032 battery.
The Ultion key location is relayed to the owner through one of the hundreds of millions of Apple devices worldwide, and when within Bluetooth range a sounder in the key can be activated.
The Apple Find My network is end-to-end encrypted and anonymous. Location and history are never stored on the device and are not accessible by Apple or Ultion. Only the Ultion key owner will discover its location.
KeyTag is supplied as part of a new door key and works with the millions of Ultion locks already fitted.
By using the unique encrypted code engraved on Ultion lock owner's existing key, KeyTag keys can be cut and delivered using secure next-day delivery.
Using KeyTag with the Apple Find My network helps ensure that no one needs to lose their door key ever again.