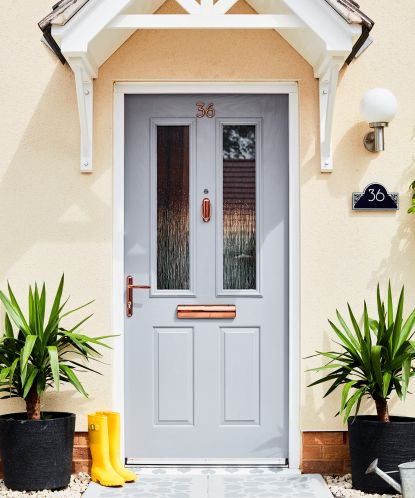 Homes & Gardens magazine reviews 'front door trends – discover the best way to give your home curb'. Known as the world's most beautiful interiors magazine, it says: "Don't skimp on the details. The colour you choose will have impact, with fashionable tones and classic gloss shades capable of brightening the entire street." Sweet, our beautiful, corrosion-resistant hardware, is credited with maximising the first impressions of a home.
The article says 'For those looking to sell, it may come as helpful knowledge to learn that ramping up your curb appeal can increase your house's value by up to 10%. A lick of paint, a brand new front door or replacement of that rusty hardware can make your home all the more attractive to potential buyers.'
Read the full article here.