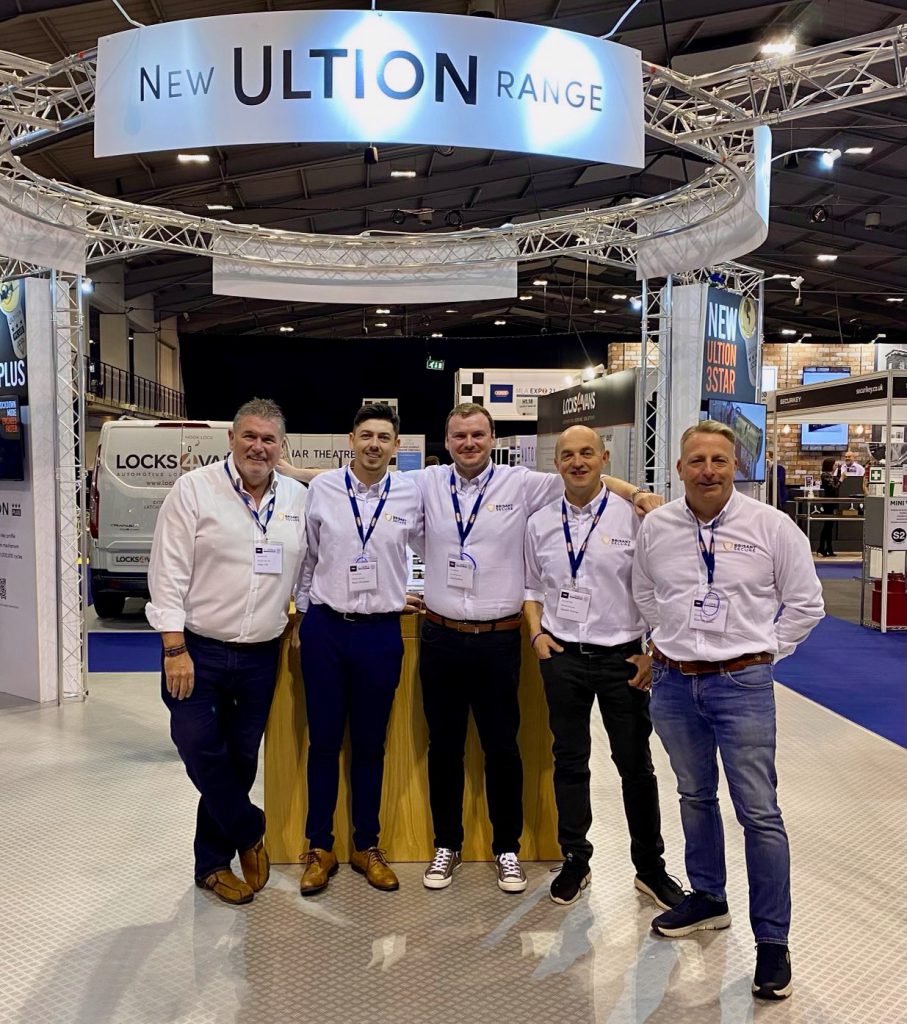 Brisant-Secure's sales team was delighted to be at the MLA Expo last month where locksmiths and security experts turned out in record numbers to see the newest products within the Ultion range.
It was the largest and most elaborate MLA stand that Brisant has ever put together with the entire Ultion range being shown on eight television screens around the stand. Their prominent position near the entrance and the bar made it a favoured position for the record number of visitors that came to browse the Ultion range.
The Ultion family sports the new Ultion Star, a one star lock that combined with the Ultion two star security handle gives three star security. This heavy duty security handle comes with a molybdenum cylinder guard which stops anyone trying to break the lock. This level of security is well priced within a competitive market place, giving home owners the £2000 guarantee against snapping, a twenty year guarantee on the finish of the door furniture and a ten year mechanical guarantee.
Business Development Manager, Alex Dutton said, "This show offer of one star locks combined with the two star security handle brought in a fantastic number of new customers with which we were delighted. We were really busy and engaged throughout the whole time we were there and it was well worth Warren coming out of retirement to help us out. We'd have been pushed to cope without him."
Brisant's show offer combining one and three star cylinders with the two star security handle went down well with existing and new customers alike. In addition, Brisant made this a covid secure offer, enabling people to access the best prices remotely as well as within the show for the duration of weekend. A great show for locksmiths and a successful weekend for Brisant.