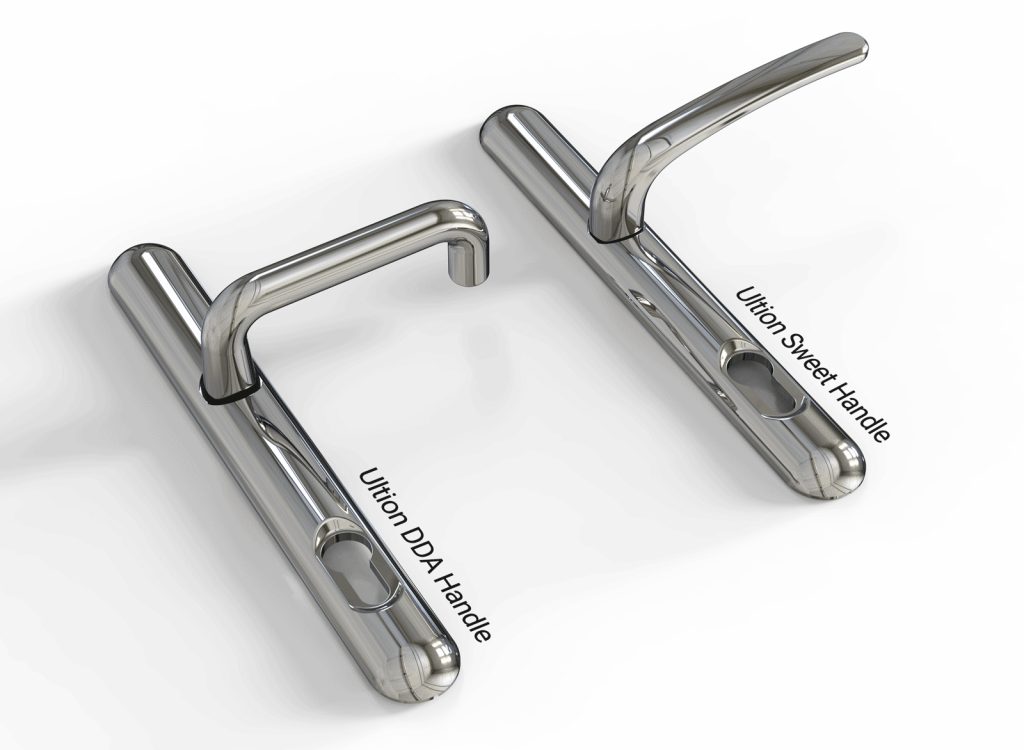 Ultion announces the launch of a new door handle shape that combines cutting-edge design with DDA compatibility. This new design offers a sleek and modern aesthetic while ensuring adherence to the strict requirements of the Disability Discrimination Act (DDA).
One of the standout features of the Sweet DDA Door Handle is its impressive 20-year anti-corrosion guarantee. With multiple coatings of brass and nickel, this handle maintains its pristine appearance, even when exposed to harsh conditions such as saltwater for over 8000 hours. Remarkably, this exceeds the flagship EN 1906:2012 corrosion standard by an astounding 30 times.
In addition, the Sweet DDA Door Handle boasts a distinctive curved backplate, elevating the aesthetics of any door it adorns. With its unique 'edgeless' design, Sweet seamlessly blends into any home decor, be it contemporary, traditional, country-style, or urban cool.
The Sweet DDA Door Handle ensures easy installation with its 211mm fixing centres, making it compatible with most UK doors. Furthermore, customers have the freedom to choose from five colour options, including gold, silver, black, satin nickel, and white, allowing them to personalise their door hardware to suit their style.
What sets the Sweet DDA Door Handle apart is its exceptional build quality. While many handles undergo testing for the standard 100,000 cycles, Sweet exceeded expectations by continuing to operate flawlessly even after an astounding 360,000 cycles. This unparalleled endurance ensures that Sweet will reliably serve homeowners for years to come.
"We are proud to offer a product that not only elevates the aesthetics and performance of any door but also ensures that everyone, regardless of their abilities, can effortlessly interact with their environment." said Nick Dutton, CEO of Brisant Secure.
For more information about the Sweet DDA Door Handle and to explore the full range of options, please visit https://www.ultion-lock.co.uk/product/door-handle-dda-compliant/.