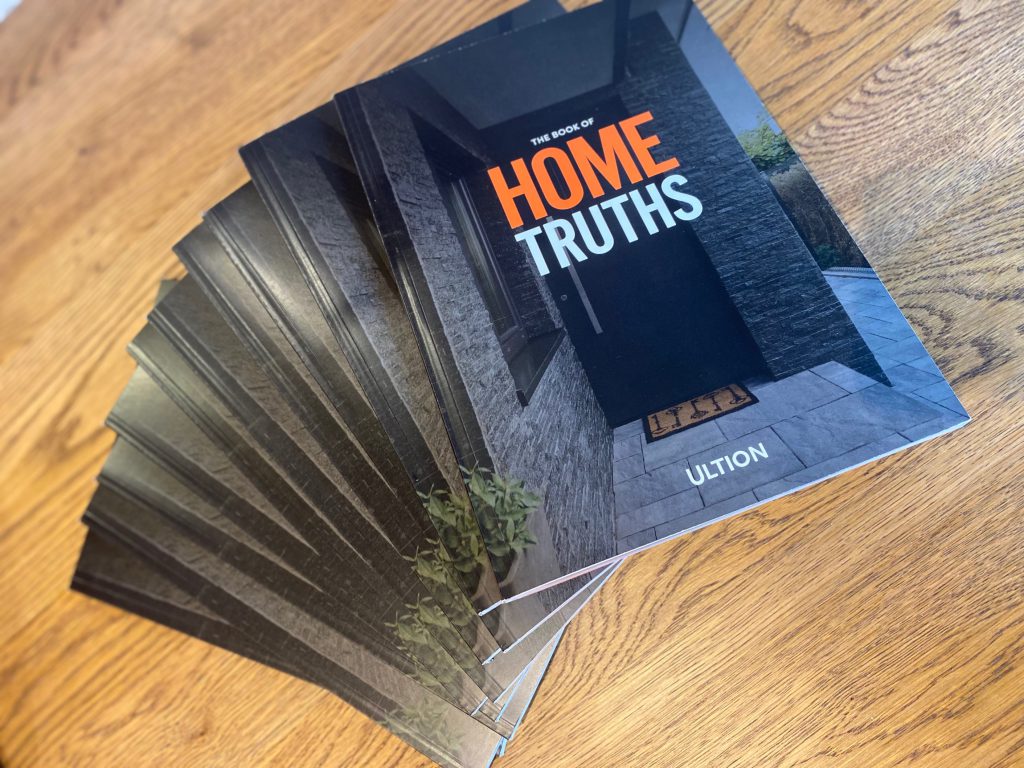 Brisant-Secure has launched a new publication "The Book of Home Truths" which helps locksmiths and door installers explain to homeowners why Ultion will ensure their doors stay locked.
The book demonstrates the opportunities Ultion offers for the trade, with case studies of people's homes who have been protected. Key crime statistics are laid out, which Ultion was developed to combat; for example a staggering two thirds of burglaries occur when the homeowner is present. The £2000 security guarantee is explained.
It highlights technical points explaining about the inner core being made from molybdenum, an element 25% tougher than iron. A QR code activates the augmented reality model to bring the lock's technology to life. There's the convenience of one key working all doors in the house, including the shed padlock, and that these can be delivered the following day.
Nick Dutton, CEO Brisant-Secure said, "We have spent many hours compiling an authoritative handbook of all the marketing tools that have been created over the last ten years to help people sell more locks and doors. Now it can all be accessed in one place, making it easier and quicker to sell more."
Ultion was created ten years ago in 2011, in the founder's garage. Steve Stewart's knowledge of the workings of front door locks was the best in the UK. Fed- up with barrels which he could break through in nine seconds, he designed one that he knew would foil even the most skilled burglar.
The challenge was for homeowners to understand what he had created and understand why they needed it. That's when Nick joined the team. In 2016 the partners created a video which bluntly showed the world that millions of people's homes in the UK could be entered within 9 seconds.
The "Book of Home Truths" explains why and how Ultion stays locked well after the burglars have given up.