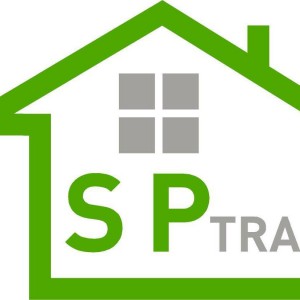 Halifax-based trade centre SP Trade Frames fits Ultion as standard in all its doors so its installer customers can sell real-life security to homeowners. Ultion, the high security cylinder door lock from Brisant Secure, keeps homes locked and is helping installers sell more doors.
All SP Trade Frames doors – composite, PVC, and French doors – have Ultion security due to demand from installers.
SP Trade Frames' Partner Simon Loker, previously of Polyframe Trade Ltd, says: "Our customers requested Ultion in their doors because they know it gives homeowners the security they want. Ultion offers so much more than most other three star cylinders, so we didn't see the point in selling anything less. We buy our doors without a cylinder, and fit Ultion to every single one.
"Installers want to sell Ultion security because it makes their doors stand out against the competition. Ultion helps them win more business," adds Simon.
Brisant CEO Nick Dutton says: "More and more installers want to sell Ultion because they recognise it gives homeowners the security they're after. When asked, 85% of homeowners said security is top priority when buying a new door, so it's important for installers to be able to sell it."
Homeowners with Ultion can sign up for a free 10-year £1,000 guarantee against burglary as a result of the lock being snapped.
"The guarantee shows our confidence in Ultion's security," adds Nick. "No one has claimed, and we don't expect them to. Ultion's 'Lock Down' Mode keeps homes secure from even the most aggressive attacks."
To find out what selling real-life security can do for your business call 01924 455 444, visit www.ultion-lock.co.uk or follow @UltionLock on Twitter.